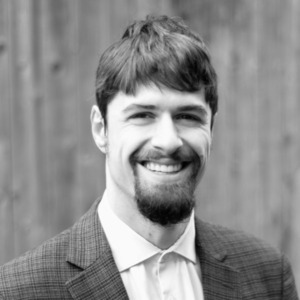 Andrew Berrien
Co-Host of Elixir Round Table
Andrew Berrien has hosted three Episodes.
April 1st, 2022 | Season 1 | 54 mins 31 secs

Mike Binns talks about the initial release of his library Flame On! for generating flame graphs, and Brooklin Myers shares his experience building out the forthcoming DockYard Academy.

January 28th, 2022 | Season 1 | 39 mins 6 secs

Mike Binns shares his initial work on the safe_code library, and the team discusses what makes good, readable code.

January 28th, 2022 | Season 1 | 1 hr 41 mins

Mike shares some more progress on Beacon CMS, Chris and Bennie talk about view components with LiveView and Tailwind, and finally the team has a lively discussion about Credo checks.